Greetings! You are welcome here!

We are so glad that you are interested in Unity Church in Albany!
We are here to support your spiritual journey.
Finding Our Spiritual Home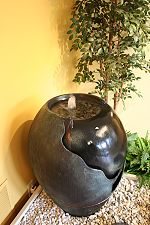 A place to worship, grow spiritually, feel loved and accepted—is no small matter. In our spiritual family we know there are many paths that lead to God. We believe that Spirit led you here. Our desire is to share God's love with genuine heartfelt warmth. We are a gathering of all kinds of people with various backgrounds, life-styles, and life stories. Growing together we worship, we serve, we laugh, we cry, we learn, and we reach out to our world with life-transforming truth. We aspire to live as Christ and be receptive to Spirit as it calls us to Life. Our name says it all; we are a Unity of believers celebrating and participating in inclusive worship.
Unity's teachings are more than a set of beliefs: through regular practice, they produce significant positive changes in one's life and in the world. These Spiritual principles and teachings are further explored through the many classes and programs offered throughout the year. People from all walks of life and all religious traditions are invited to join us. As a congregation, we honor each person and the spiritual path which they follow.
If you've been praying, searching and hoping for a place to belong, we say again — Welcome Home!
Our Mission
The mission of Unity Church in Albany
is to
We awaken to and embrace
the Divine essence of all beings
through prayer and service
in our community and in the world.
Our Vision
We hold the vision of a world transformed through the spiritual awakening of all.
Welcome to Unity Church in Albany