Pastor: Rev. Crystal Muldrow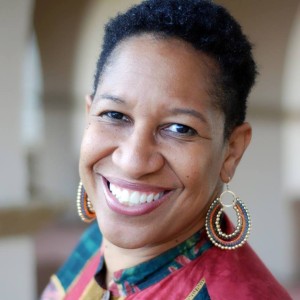 Our Minister, Rev. Crystal Muldrow joined us for our annual Burning Bowl Service on New Year's Eve and officially became our minister on January 1, 2016.
Rev. Crystal will be preparing her own biographical sketch for this page soon, but meanwhile her cover letter to us as an applicant for the minister position provides pertinent background information as well as demonstrating her interest in serving our church community.
Rev. Crystal wrote:
"I am excited to be considered for the position of Senior Minister at Unity Church in Albany. I believe that my personal abilities and spiritual gifts make me a great match for the minister you desire. As the founding minister of the Internet ministry, Unity Community of Spiritual Unfoldment (UCSU), I gained extensive experience about how to create all of the varied components of a ministry. My involvement at UCSU prepared me for my position as the interim minister, where I worked with the board of trustees and the congregation of Unity Church of Peace: Practical Spirituality (UCP) in Jefferson City, Missouri.  I was instrumental in imbuing the church with renewed energy and empowering it to shine in new and beautiful ways that quickly attracted their next Senior Minister.
Because of my healthy relationship and former success with UCP, when their minister announced she was resigning, I was the first person they asked to support them through the transition. I was given the option of returning as either their new Senior Minister or as an interim minister. Although I love this community, my guidance was clear that I return as their interim minister. With these positive experiences in guiding a congregation, I now realize that the time is right for me to search for a ministry where I can provide spiritual leadership for congregants in ways that were not always possible with an Internet ministry nor as an interim minister."
In addition to being a Unity minister (ordained in 2006), Rev. Crystal was also ordained as a Buddhist monk in 2012 and has served as a dharma teacher for Dharmakaya Buddhist Association in Kansas City, MO.
Rev. Roger Mock

, Music Director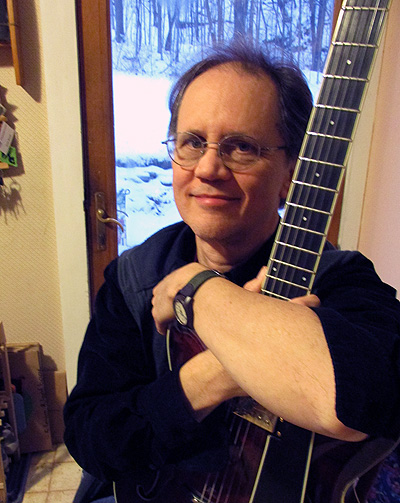 Roger has a lifetime of experience in church music ministry, starting back in high school days where he helped to form a contemporary 'folk' choir in his local Catholic parish in Little Falls, NY. His college years were spent in the Capital District at Siena College and the College of St. Rose (from which he graduated with an Art Education degree and where he later pursued musical studies). During college he continued his music ministry at St. Vincent de Paul Church in Albany eventually becoming music director and serving that parish for two decades.
Though raised in the Roman Catholic Church (and still having a great love for much of that religious tradition), Roger's own spirituality has long been rooted in a wider understanding and experience of the Divine – that it finds expression in the full breadth of humanity's religious traditions.
The Unity movement has been a natural fit for him and, since about 2004, Roger has been serving as a minister of music here at Unity of Albany. He brings with him significant skills as a song leader, worship leader and instrumentalist (guitar, hammered dulcimer, mandolin) as well as an ability to draw a group of musicians together as a unified, harmonious channel for spiritual ministry.
In June, 2015, Roger completed a year of studies at All Faiths Seminary in New York City and was ordained as an interfaith minister.
Administrative Staff
Peggy Lombardo, Phyllis Jones and Ellen Harding
Board of Trustees
Paul Frament  President · Hospitality
Sam House  Vice-President · Building & Grounds
Ernie Klemm  Treasurer · Spiritual Education
Elaine Lasda  Secretary · Special Events
Karin Reinhold  Trustee · Prosperity/Sunday Worship
Cheri Warren Trustee · Inreach/Outreach

Paul Frament, C0-President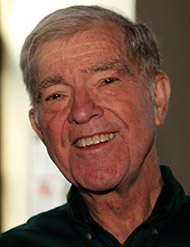 Paul has been attending Unity for 11 years and became a member in 2008.  He works as a computer software consultant.  Paul enjoys outdoor activities, including hiking, skiing, biking and he also coaches hockey.  As a Unity volunteer, Paul has weeded, watered and trimmed our garden.  For the past year, he has been an alternate member of Unity's Board of Directors, attending meetings and working on financial matters.  As a trustee, he believes he will be aware of the needs of all Unity members and be responsible for the long-term health of the Unity community.  His priorities would be ensuring that services are well attended, membership is high, members are enthusiastic about our community, and our finances are in good shape.
Ernie Klemm, Treasurer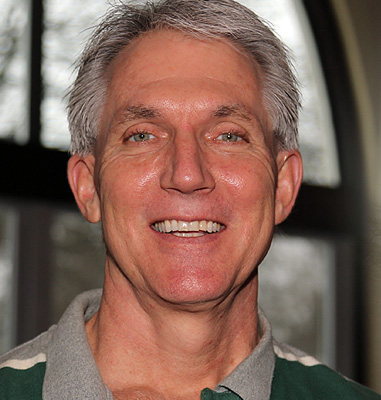 Ernie has attended for 5 years, being a member for 3 ½ years.  He has been active in teaching Sunday school classes; is a member of the Building Committee (helped put in wheelchair ramp), assisted in hospitality; is an usher and a teller; assists with light and sound at the 6p service; and was involved with the Search and Find Committee.
He has been an engineer with GE for 30 years; claims to be a fair handy man; and has a personal interest in physical fitness and spiritual growth.
Ernie believes that between Jim Fuller, Dennis Ryan, and the 4T program, it became clear to him that giving back to the place where one receives is important; he wishes to help wherever needed; and feels spiritual growth/enlightenment should be given priority within our church.
Elaine Lasda, Secretary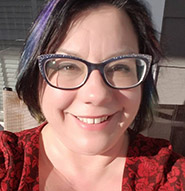 Elaine has attended Unity since 2012 and became a member in 2014.  Elaine works as an academic librarian at the University at Albany.  As a volunteer at Unity Church, Elaine was deeply involved with Jim and Kay Fuller's bon voyage celebration, hosted the Thanksgiving at Unity event, and worked on the Christmas party.  She organized and hosted"Not Your Grandmother's Listening Party: Spirituality through Hard Rock and Heavy Metal Music".
Through her many skills, she offers a steadfast commitment to honesty and transparency and has a desire to serve this community, which has been such a blessing to her, in a deeper capacity.  She believes being a trustee will enable her to receive greater conscious contact with God through service to others and a deeper connection to Unity members and attendees.
Sam House, Trustee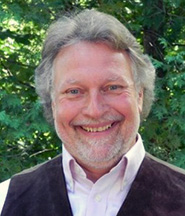 Sam has attended Unity for 14 years and has been a member for about 12 years.  He is an executive coach and leadership development consultant, working in locations throughout the world.  For 17 years, he worked as a social worker and psychotherapist.  He is able to bring together diverse points of view and establish alignment in a life affirming and inspirational way.  Raised as a doctor-going Christian Scientist, Sam has explored and continues to explore numerous spiritual paths, often finding alignment with Unity teachings.  His goal is to live a spirit-filled, God-centered life; to be a "hollow bone" for spirit to work through him.
As a volunteer at Unity, he has been a consistent operator of the sound and light board for the past 4 years, ushered when needed for the past 12 years, assisted in church clean up days, and helped with clean up after special events.  He has participated in The Quest program and the advanced Quest program.  He would love to see our church have a larger family and child education focus. He believes that it is time to tithe his time and talent to the church that has fed him over the years in so many ways.
Karin Reinhold, Trustee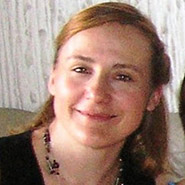 Karin has been attending Unity since 2013 and became a member in 2014.  She has been a professor of mathematics at SUNY Albany for over 20 years.  At the age of 19, in her native Argentina, Karin did a yoga teacher training.  She has also studied other spiritual and healing approaches including Kabbalah and energy healing.  She became a student of A Course in Miracles in 2013 and continues to attend and co-facilitate our Sunday ACIM group.  She is also a certified Heart Intelligence Life Coach, certified Art of Feminine Presence Coach and was trained in the Heart Circle Method.
As a volunteer at Unity, Karin has mostly been involved with Hospitality and has recently begun to be a teller. She also held "Heart Circles" before evening services were added in the church.  Karin has participated in the 4T program and Prosperity Plus courses, which have helped her be in the flow of abundance and give financially to the church.
Cheri Warren, Trustee
Cheri replaced Orissa Skipper on the board in October, 2017. Bio info to come…