Unity Church Prays With You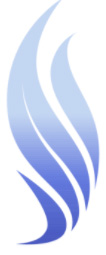 "Wherever we are, God is, and all is well."  We pray affirming we are held in the light, love, power, and presence of God, and that our prayer connects us to each other in unity and Oneness. Whatever your prayer need, finding peace of mind provides a foundation of strength to face any situation.

Someone Is Praying for You – by Erin McGaughan
• Unity Church Prayer Team and Prayer Chaplains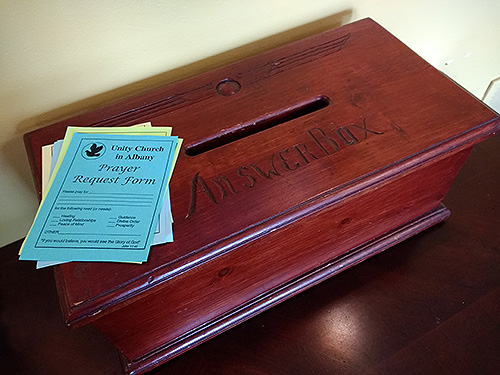 Our trained Prayer Chaplains at Unity Church in Albany are available to pray with you at the end of every Sunday Service when we are in-person. You can also reach prayer chaplains by email at unityprays@unityalbany.org or by calling Unity at 518-453-3603 ext 13. Your prayers are held in loving confidentiality.
• The Answer Box
Place your written prayers in the "Answer Box" in our lobby and Unity Church will hold them in prayer until the end of the month. We will then forward your request to Silent Unity, where they will be held in prayer in the Silent Unity Chapel for an additional 30 days.
International Unity Prayer Resources
• Silent Unity Online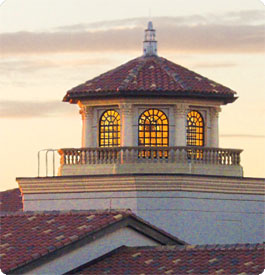 Silent Unity Phone: 1-800-NOW-PRAY (1-800-669-7729)
Call this number at any time of the day or night and a Prayer Associate will answer, ask about your prayer request, and pray with you. Your prayer request will then be taken into the Silent Unity Chapel where an ongoing prayer vigil has been in effect for for over 60 years. This is a free service of Unity.
Click HERE or on the image at left to Request Prayer Online
Or Write: Silent Unity, 1901 NW Blue Parkway, Unity Village, MO 64065
• Online Guided Meditations
We create our life experiences through our way of thinking. One way to align ourselves with Spirit is through meditations. Go to unity.org/prayer/silent-unity-meditations and select a guided meditation from the list. Topics include Meditations for Everyday Living, for Healing, for Inner Peace, for Guidance, for Love and Comfort and more.
• Affirmative Prayer
Unity uses "affirmative prayer." Rather than beseeching God, this method involves connecting with the spirit of God within and trusting that the refuge of God's presence is available to us at all times! Affirmative prayer is the same method of prayer Jesus taught when he said, "So I tell you, whatever you ask for in prayer, believe that you have received it, and it will be yours" (Mark 11:24).
• The Daily Word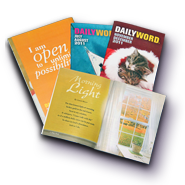 The Daily Word was instituted as a source of encouragement and prayer support for anyone who has a need or desire to join together in positive affirmations and prayers.
Today, the Daily Word message reaches out to a world of readers in a variety of ways:
Call our office anytime to hear the Daily Word for that day read aloud.* Call 518-453-3603 ext 15.
Daily Word magazine—available in print, large type, braille, and audio versions. The daily devotional is read in 7 languages in 175 countries.
Dailyword.com—the online home of Daily Word magazine.
Daily Word E-mail—Each day the Daily Word message is sent to your in-box free of charge!
* We have a team of people who volunteer to record the Daily Word for this ministry. New readers are always welcome.
Contact us if you are interested: unityalbany@unityalbany.org
Favorite Unity Prayers
THE PRAYER FOR PROTECTION
During the Second World War minister and poet James Dillet Freeman was asked to create a prayer for our men and women in the armed services. This is the prayer he created for them to say, in whatever situation they found themselves. He later published a shorter version that is used in Unity Churches everywhere.
Prayer for Protection
The Light of God surrounds me.
The Love of God enfolds me.
The Power of God protects me.
The Presence of God watches over me.
The Mind of God guides me.
The Life of God flows through me.
The Laws of God direct me.
The Power of God abides in me.
The Joy of God uplifts me.
The Strength of God renews me.
The Beauty of God inspires me.
Wherever I am, God is!
THE PRAYER OF FAITH
This prayer by Hannah More Kohaus (1745 – 1833) was a favorite of Myrtle Fillmore's. Kohaus was an English religious writer and philanthropist.
The Prayer of Faith
God is my help in every need;
God does my every hunger feed;
God walks beside me, guides my way
Through every moment of this day.
I now am wise, I now am true,
Patient and kind, and loving, too;
All things I am, can do, and be,
Through Christ the Truth, that is in me.
God is my health, I can't be sick;
God is my strength, unfailing, quick;
God is my all, I know no fear,
Since God and Love and Truth are here.