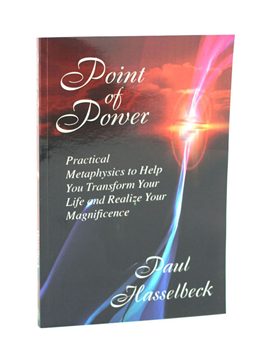 Beginning Tuesday, March 18, we begin reading and discussing Paul Hasselbeck's Point of Power. All are welcome!
Point of Power: Practical Metaphysics to Help You Transform Your Life and Realize Your Magnificence
Point of Power is a book that can transform your life! "Point of Power brings metaphysical ideas from the realm of theory into real life. It helps us see that we cannot have a strong life when we are living from our weakest part. By realigning with our inner Christ, each of us can realize our magnificence as a Point of Power."
–Ann S. Utterback, Ph.D., Broadcast Voice Specialist, Stress Reduction Counselor
Join us as we share Paul Hasselbeck's wisdom in our Tuesday study group this spring!
Books will be available in the church bookstore.