We meet each Tuesday morning in the church Library, sharing thoughts and reflections on our current selection. A lively and engaging form of fellowship! All are welcome!
Current selection:
The Quest for Wholeness
by Robert Brumet
Copies are available for purchase in the Library/Bookstore.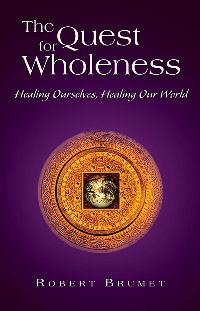 This book takes the idea of wholeness beyond healing or personal fulfillment into the realization of our true Self. It explores healing and wholeness from a personal, relational, and global level. This book works from the premise that we are spiritual beings having a human experience and that our suffering is the result of having identified exclusively with our humanity.
Robert Brumet is an ordained Unity minister, founder of Mindfulness Ministries, Kansas City MO, and is a faculty member at Unity Institute and Seminary, Unity Village MO. He is the author of four books.