A seven-week workshop
with Chris Johnson, 
Jack Allison and Dennis Ryan
Tuesdays, 6:30 to 8:00 pm, beginning November 13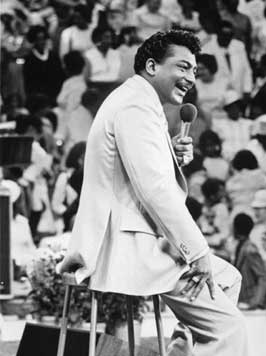 Rev. Frederick Eikerenkoetter, better known to millions as REV. IKE, "The Success and Prosperity Preacher," has been Minister, Teacher, Motivator, Evangelist, Counselor, and Pastor to millions of people, for over 40 years.
Rev. Ike dared to go where most theologians, Bible teachers, and preachers would not. As an evangelist, on TV, radio, and at mass meetings, he had the "nerve" to PREACH "Prosperity NOW!" — long before it became popular to do so.
Rev. Ike's Science of Living Ministry began with only a handful of faithful supporters. He taught these people how to get turned on to life. He showed them how to BE, to DO, and to HAVE all the good that they desire through the Presence and Power of God, Infinite Good, within everyone.
Over time, Rev. Ike became a Spiritual advisor to millions of people of all races and religions — and even to those with NO religion. He taught that the Presence of God-in-you is your Unlimited Resource of Good.
"God is in you."
"Forgive and forget."
"You can't lose with the stuff I choose."
"Thank you, God-In-Me!"
Join Jack and Chris as they share and explore the transformative teachings of Rev. Ike!
"You will expand and smile." – Jack Allison