A Mindfulness Retreat
with Rev. Paulette Pipe
Who said prayer and meditation can't be soulful, yet still lively, engaging and fun?
That's exactly the sacred adventure in store for us during this upbeat retreat, where we'll set about finding joy in the simple things.
Experience how simply joyful our life can be, as our facilitator Rev. Paulette Pipe, leads us in a soul-quenching time of fun and spiritual exploration.
Engage in various forms of mindful meditation practices—designed to rejuvenate body, mind, and spirit and deepen our connection with God.
Life can be simple, yet juicy, when we give ourselves permission to live out loud. So come, banish those lackluster blues, and join us for a day where we give prayer and meditation the light touch.
Don't miss out. Register today.
When: Friday, Sept. 13 to Saturday, Sept. 14, 2019
Time: Friday 7:00 p.m. to Saturday 4:30 p.m.
Where: Carondelet Hospitality Center, 385 Watervliet-Shaker Rd, Latham, NY
More details and to register:
Call: Tel. (518) 453-3603 or
email: unityalbany@yahoo.com
About Rev. Paulette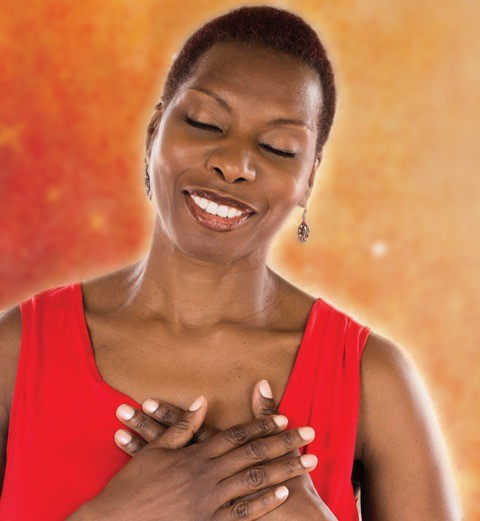 Rev. Paulette Pipe is a masterful meditation teacher/facilitator, who is best known as the host of "Touching the Stillness", a lively meditation and spiritual practice radio program that aired on the Unity Online Radio Network from 2008 to 2018. (Podcasts archived)
With her distinctive gift of affirmative healing prayer, and meditation that stirs the soul, she masterfully creates rich, sacred experiences from a range of traditional and unexpected mindful and meditation practices.
Formerly Spiritual Director of the UK Unity headquarters, and then manager of the Retreats department at Unity Village, today Rev. Paulette heads Touching the Stillness Ministries, a vibrant organization she created to make meditation and mindfulness both practical and accessible for daily application.
Rev. Paulette is also a sought-after speaker who leads retreats, workshops, and extended meditations at venues in the United States and abroad.
She is a member of the Evolutionary Leaders Circle, a project of the Source of Synergy Foundation. And, also holds the role of Keeper of the Flame on Unity Worldwide Ministries' Board of Trustees, where she silently holds sacred prayer space during the board's deliberations and decision-making process at all of its board meetings.
A British-born native, she currently resides in Lee's Summit, MO, a suburb of Kansas City.
Directions