December
---

Unity Christmas Party


Saturday, December 2, 7:00 pm

Join your Unity friends for an evening of fellowship, carols and games.  Everyone is invited, so feel free to bring family and friends.  Light refreshments will be provided.  This is a free event.
---

Concert: Heard


Saturday, December 16, 7:30 pm

Elizabeth Woodbury Kasius, our frequent guest pianist, is bringing her wonderful world jazz group to Unity for this special seasonal concert! Energetic, joyous, fresh, fun… Heard's sound aims to waken up your ears, enliven your heart, and even get you up and dancing! Original world music with jazz roots, influences from West Africa, Brazil, places in between and points beyond…

Find out more at www.heardmusic.net
---
Christmas Eve Morning Candlelight Service
11:00 am, Sunday, December 24, 2017
Rekindle the Christ light in your heart this Christmas.  Join Reverend Crystal and our Unity musicians as we sing and celebrate the birth of Christ Consciousness into our world.  Join us as we listen to the Christmas story, share prayers, songs, and light our Christmas candles together.  What a wonderful gift to give the Christ child in you!
OneSong Christmas Eve Service
6:00 pm, Sunday, December 24
A joyous interspiritual musical celebration of the birth of Jesus and of our own Christed nature. Songs and chants, inspired reflections from many faiths, and heart-opening meditation. Come rejoice with us in this festive celebration of the Prince of Peace!
---
Christmas Day Luncheon
Monday, December 25, 11:00 am set up / 12:00 pm lunch
Join us for a merry, bring-and-share luncheon on Christmas Day! Sign up at the church to bring a dish. Come early if you are able to help set up. A lovely day for food and fellowship!
---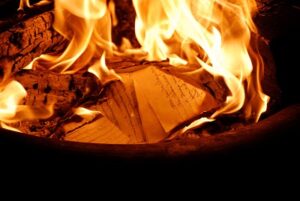 The Burning Bowl Service
New Year's Eve, 11:00 am and 6:00 pm,
Sunday, December 31, 2017
Clear out the closets of your mind and make room for the life your soul desires.  Open your imagination and heart to the blessings God is offering you.  This is our traditional ritual of releasing to the burning bowl those things that no longer serve us and writing our letter to God claiming our vision of good for the coming year.
We will sing, pray and step forward into a New Year filled with wonderful possibilities for all.
January
---
Book Study: The Woman With the Alabaster Jar


Tuesdays, 10:00 am – 11:30 am beginning January 2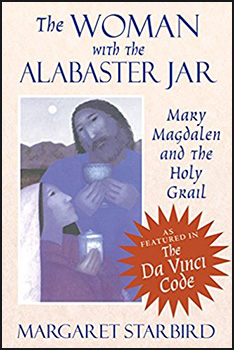 Margaret Starbird's theological beliefs were profoundly shaken when she read Holy Blood, Holy Grail, a book that dared to suggest that Jesus Christ was married to Mary Magdalen and that their descendants carried on his holy bloodline in Western Europe. Shocked by such heresy, this Roman Catholic scholar set out to refute it, but instead found new and compelling evidence for the existence of the bride of Jesus–the same enigmatic woman who anointed him with precious unguent from her "alabaster jar."
In this provocative book, Starbird draws her conclusions from an extensive study of history, heraldry, symbolism, medieval art, mythology, psychology, and the Bible itself. The Woman with the Alabaster Jaris a quest for the forgotten feminine–in the hope that its return will help restore a healthy balance to planet Earth.
---
Coffeehouse
Saturday, January 13, 7:00 pm
It's time for our winter coffeehouse! Your chance to strut your stuff or come and support the stuff-strutting of others! Share a song, poem, do some stand up comedy… A pleasant time is guaranteed for all. Sign up between 6:00 and 6:45 to perform. $5 donation requested. Refreshments served.