October
---

Book Study: Trust


Mondays beginning September 11,
6:30 – 8:00 pm

Chris Johnson is facilitating this study of Iyanla Vanzant's book Trust: Mastering the Four Essential Trusts. Exploring the role of trust in a person's journey, along with the four essential trusts: Trust in Self, Trust in God, Trust in Others, and Trust in Life.
Iyanla Vanzant is a NY Times best-selling author and host of Iyanla: Fix My Life on the OWN Network. Group will continue for most of fall. Feel free to drop in for any session.
---
Book Study: 

Little Buddha with Rob Geyer
Wednesdays, 7:00 – 8:30 pm,
continuing through Wednesday, December 6*

* no study group held on October 18 and November 22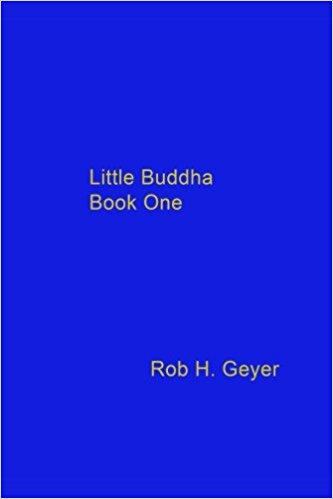 Rob Geyer has recently published Little Buddha, Book One and will lead this study group.
Have you ever wished there was someone in your life who could answer some of your most challenging questions? Someone who shared their wisdom simply and yet in a way you could understand and benefit from? This book offers an opportunity to explore each story with a meditation, probing questions, and an enlightening project, all aimed at creating a deeper sense of spirit. Sam invites you to come along on his journey with her, his Little Buddha. Sam is standing on the beach looking out toward the ocean when he notices a small girl playing at the water's edge. He's baffled by her actions and feels driven to find out what she's doing. He approaches her and asks her to explain. Her answers are simple and yet so profound. He wonders, how could someone so young know so much? He also wonders what more she knows because he has many questions about his life. He decides to ask her one. The answer he receives overwhelms him and he knows he's found the mentor he's always dreamed of.
---
Prosperity Book Study/Discussion Group


Tuesdays, through October 31st ( 6 weeks), 

6:00-7:30 pm.
Diane Albano will be facilitating this group in support of our current Prosperity Church initiative. She will be using the book Even Mystics Have Bills To Pay: Balancing a Spiritual Life and Earthly Living By Jim Rosemergy. Several copies of the book are available in our church Bookstore.
---
Book Study Group: A New Earth
Tuesdays, 10:00 am – 11:30 am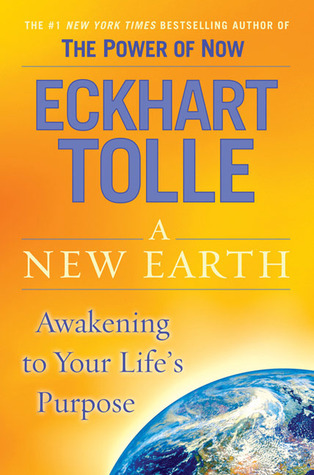 We begin studying Eckhart Tolle's A New Earth, beginning Tuesday, October 3, for 10 weeks.
Building on the astonishing success of The Power of Now, Eckhart Tolle presents readers with an honest look at the current state of humanity: He implores us to see and accept that this state, which is based on an erroneous identification with the egoic mind, is one of dangerous insanity.
This group is led by Jane Bloom, LUT, and meets in the church library.
All are welcome!
---
Mind & Meditation – Free Workshop
Mondays, October 2nd, 16 & 30, 6:30 – 7:30 pm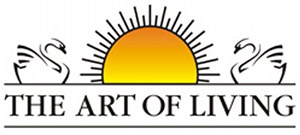 November dates to be announced
The Art of Living Albany is offering meditation in the Garden Room. The experience of meditation uplifts us from mental stress and emotional agitation to a state of calmness and a sense of being centered. Join us to experience and explore the fine art of quietening the mind. Session Includes:
Light chair yoga
Relaxing breathing techniques
Guided Meditation
One of the world's largest volunteer-based non profits, the Art of Living is dedicated to creating a stress-free, violence-free society. It was founded by Sri Sri Ravi Shankar.
---
OneSong Kirtan Service

Sunday, October 15, 6:00 pm
One Love returns to OneSong!
ONE LOVE offers Global Ecstatic Chant–a unique blend of Hindu Kirtan and other devotional chants from across the spectrum of spiritual traditions and cultures–
The Ithaca, NY-based band features Kripalu Yoga teacher and interfaith minister Jyoti (Jody Kessler) on guitar and vocals; Keyboardist extroadinaire Paul Kimball on keyboard on harmonium; singing goddess Shakti Moksha on vocals; and multi-instrumental wizard Joe Smellow on percussion and an array of flutes, harmonica, pan pipes, didgeridoo, and more.  ONE LOVE performances are highly interactive, educational, and transformational.
One Love was chosen in 2014 as the most outstanding emerging band by BhaktiFest, the most popular yoga and chant festival in the US.
We invite you to join us for a musical celebration of global prayer!
This event is free. Free will love offerings appreciated.
---
Workshop: Journey through the Chakras
Saturday, October 21, 10:00 am – Noon
Linda Neeb offers an experiential workshop that will give you a deeper understanding of the seven main chakras in the body/mind through gentle yoga-movement, breathwork, mantras, mundras, and persona inquiry.
Fee: $20 to register ahead, $24 at the door.
Linda Neeb, certified Kripalu Yoga instructor
Checks payable to Unity Church by Oct 16th
---
Fall Coffeehouse
Saturday, October 21, 7:00 pm
This is an open mic night with music, poetry, humor and more.  Sign in between 6:00 and 6:45 pm to share your talents, or just come at 7:00 and enjoy the show.  Admission is only $5 and includes refreshments.
---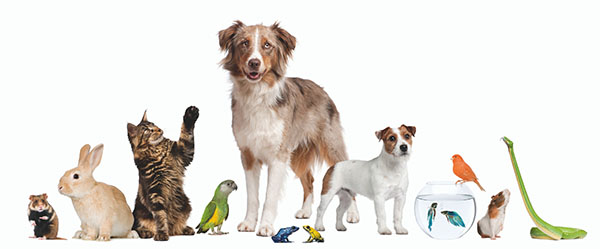 Blessing of Pets


Saturday, October 28, 10:00 am

As autumn arrives, people in various places may notice something unusual. A procession of animals, everything from dogs and cats to hamsters and even birds, is led to churches for a special ceremony called the Blessing of Pets. This custom is conducted in remembrance of Saint Francis of Assisi's love for all creatures. Join us as we bless your animal(s).
November
---
Sunday, November 5, 6:00 pm OneSong Service

Guest Musicians: Joy Adler & the Souls of Evolution

Singer, songwriter and sound healer Joy Adler will bring her band, The Souls of Evolution, to Unity Church in Albany for an evening of Music for Healing including kirtan chant and "Spirit through sound" on Sunday, November 5 at 6:00 pm. This will be a special edition of Unity's weekly "OneSong" Multi-Faith Music Service.
Joy Adler, is a Sound Healer, Holistic Counselor, and Educator. She is the Department Head of the Advanced Studies Program at The Barbara Brennan School of Healing, as well as the Mentor of the Wellness team and Student Advisor at The Center for Natural Wellness, Albany.
With the Souls of Evolution, Joy has brought together a group of exceptionally intuitive master musicians including, Mick Murdick, Julia Alsarraf, Brian Melick. and musical director, Elizabeth Woodbury Kasius. Together they weave a musical template of healing potentiality, and welcome special guest musicians, Pete Furlong and Roger Mock at Unity.
"Joy is gifted with the ability to channel blazing light and power through her voice that touches the root of your soul and calls it forth".  -Patricia White Buffalo
Admission to this event is free. Love offerings are gratefully accepted.