We will have Board elections at the upcoming Annual Meeting on Sunday, March 3rd, after the 11:00 service. The Board Nominating Committee (Rev. Crystal, Heather Diddel, Peggy Kaufmann and Geri Ann Laiacona) have discerned and invited members of our congregation to run for the open positions. We will elect two people to full three-year terms, one person to a two-year term and one person to the one-year alternate position.  The Committee is delighted to announce that Sally DeCheine, Dave Ferrill, Gretchen Nortz and Karin Reinhold have accepted the invitation to run for these positions.  We have included a photo and brief bio for each of the candidates below:
Karin Reinhold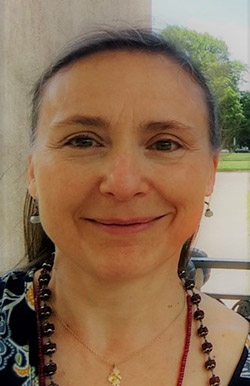 Karin has been attending Unity since 2013.  She became a member as soon as she could in 2014. For the past 2 years, Karin has been a Unity Board member.  She leads the prosperity consciousness team and she also led the bylaws committee.  Since the bylaws were approved and adopted, she is now coordinating Sunday hospitality.  She was also part of the team that coordinated the Christmas party.
Karin says that "what feeds my spirit is the many ways spirituality is in my life via the community of this church, the practice of yoga, the readings from A Course in Miracles, and other inspired books and traditions."  She currently leads the Course in Miracles group on Sunday nights at Unity.  She keeps looking for ways to deepen her connection to God and to expand her range into ever-increasing awareness and expression of who she is.  She also supports the Albany Peace Project, now named the Global Peaceful Cities Project, as the statistician, designing studies and analyzing data for the project.
After serving on the Board for two years, Karin's understanding has expanded as to how a trustee oversees the operation and finances of the church.  A trustee listens to concerns from congregants and facilitates ways to get resolution to problems within the community.  A trustee looks after the church's needs, oversees program development, contributes to the church's vision, and upholds the church mission and consciousness as she continues to grow her own spiritual consciousness.
Karin  would like to continue to serve on the board, this time  for a full term, if possible.   She would like to continue to deepen Spirit and prosperity consciousness within the board and the Church, and to continue to play an active leadership role in several board activities and functions. She believes that continued service on the board would be an honor as well as an opportunity to provide a measure of continuity and stability  as the board continues some initiatives she has  led or supported and takes on new ones.
Karin is an associate professor of mathematics at the University at Albany.  She has taught math for over 25 years at all levels.  She is also currently finishing a 3-year term of service in the University senate.
Karin has a daughter who recently graduated from college.  She lives with a loving companion who, Karin says, "is brave enough to step with me into new ways of seeing the world."  They live with 3 "idiosyncratic" cats.  They love movies, science, innovation, and going on hikes.  Having been born in Argentina, Karin loves to dance the tango whenever she gets a chance.
Dave Ferrill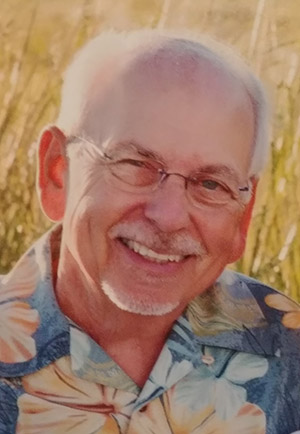 Dave has been a member of Unity Church in Albany for over 20 years.  He was drawn to Unity by the concept of the indwelling divinity of all persons. Unity offered a faith community to deepen his spiritual life in a significant way.  Early on, he served on the church board and was president during a difficult but successful ministerial transition, helping to restore a solid spirit-filled community from a place of brokenness.  He has also served on the boards of other nonprofit organizations.
Dave is currently serving on the board again and enjoys being part of the leadership team working on guiding this faith community.  He finds the board discernments, discussions and decision-making energizing and stimulating as they strive to bring peace, healing, and fairness to all their endeavors.  For Dave, serving this way is a continuation of his spiritual growth, putting his spiritual life into action. Currently, he is also a prayer chaplain, a member of the prayer team, a platform assistant, and a Daily Word reader.
Outside of church, Dave is a retired engineering manager, and he currently enjoys a post-retirement career as a substitute school teacher. He enjoys his grandkids, bicycling, travel, history, and some golf and tennis.
Dave says that it's a unique privilege to again run for a position on the board and offer his service in that way.
Gretchen Nortz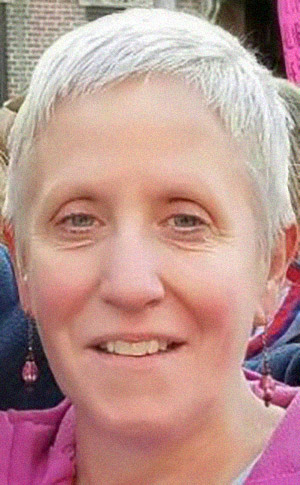 Gretchen has been attending Unity for about 3 years and became a member in the fall of 2016.  Gretchen has had a lifelong interest in spirituality, even as a teenager.  But she was unable to find a faith community that felt like home, until she found Unity.  At Unity, Gretchen currently serves as an usher/greeter, and she is a member of the Service in CommUNITY committee.  She has also helped with clean up days.
For Gretchen, being a trustee means working in collaboration with the other members of the Board and church leaders.  She is interested in serving as a trustee because of the importance of Unity for her, and she wants to support the loving community that has come to be her spiritual home.
Gretchen has worked in higher education since 1985, as a counselor, coordinator, senior academic advisor, and currently as a senior academic evaluator.  Her interests and accomplishments have been working with returning adult students at institutions that offer non-traditional educational opportunities.
Gretchen has done a variety of volunteer work in addition to her service at Unity, including Habitat for Humanity, Mohawk Hudson Humane Society, Regional Foodbank, Special Olympics, and a VA hospital brunch for Vietnam vets.  Gretchen's interests include reading spiritual books, daily meditations, fiction and non-fiction.  In addition, she enjoys English country and international dancing, as well as folk music.  She is committed to living a healthy lifestyle, including exercise, eating well, meeting with a counselor, and attending Unity.
Sally Decheine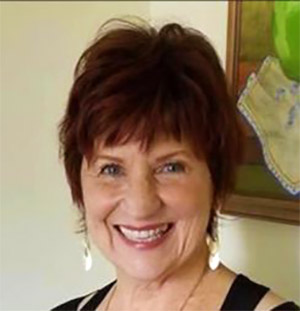 Sally first attended Unity in the 90's, when Arthur Wells was the minister.  Although she attended for only a year or so at that time, she felt a strong connection to Unity teachings.  She began to explore other paths which led her to A Course in Miracles study group, which she participated in for 8 years.  Sally was moved to return to Unity about 5 years ago and became a member in 2016.
Sally has become active in the church and enjoys it greatly. She has volunteered with hospitality, and she is currently in charge of ushers/greeters.  She finds it very gratifying to connect with and welcome people to the church, and she looks forward to continuing to do so in that role and, hopefully, others.
Sally feels that she is now ready to step into service on the board in addition to her other volunteer roles, and would be honored to do so. Her understanding is that trustees, through discernment, seek guidance and take responsibility for the spiritual wellbeing and future direction of the church community.  She understands that a board works best when everyone works together as a team even as each trustee takes responsibility for different areas of service.  Sally is a team player and is interested in a number of issues, including helping with outreach to the community, to welcome new people to our church.
Sally worked as a psychiatric nurse for over 30 years.  She then became a disability analyst with NY State which she did until her retirement in 2013.  Her skills include the ability to relate to others in a compassionate manner, to assess potentially difficult situations, and to manage crises.
Sally's goals are to continue to develop as a person, to reach out more to others, to become more a part of the community, and to deepen her spirituality. Her interests include her family (daughters and granddaughter), location history, drumming, and her painting (specifically painting in oils and acrylics).